Hachijo Gardenso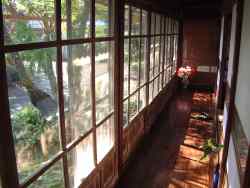 Welcome to the Hachijo Garden. Sit badk and relax in the beautiful garden of this traditional island house,
run by the Hachijo local couple, Eiko and Minoru. In the evenings enjoy island food while sitting around the irori fireplace.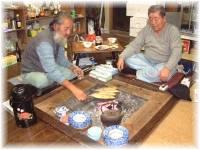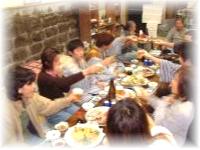 The Garden specialises in sashimi,shima-sushi and tempra made from the local wild vegetable, ashitaba.
Western-style breakfasts complete with Eiko's homemade jam are available on request.
Sushi and sashimi-making classes are offered to those interested.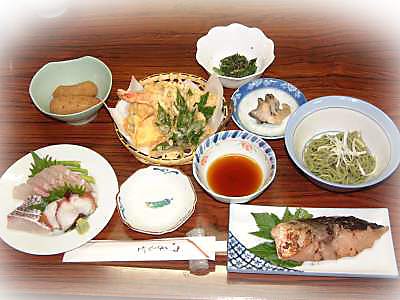 The Garden is within walking distance of a free outdoor hotspring(but don't forget to bring your bathing costumes)
and some excellent snorkling and swimming places(including a natural sea pool safe for children.)
It is also near to Hachijo's popular surfing spots.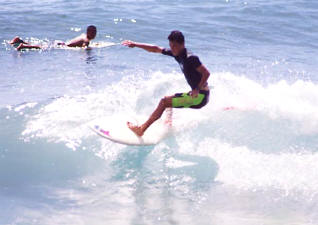 For those who enjoy hiking there are beautiful coastal and mountain trails. Mountain bikes are also available on request.
 Internet access is provided free in the communal area.
 Call ahead to be picked up from the airport and ferry terminus.